Strictly Silk—An All-Female Dance Party (2018)
As part of our continuing Sweet and Sawa DJ and music project in partnership with RFSU, the fierce women of the Nest Collective curated, produced and performed at an all-female dance party, where diverse women —cis or trans, from different tribes, sectors of interest, sexual orientations, religions—met, danced, partied and had an absolutely glorious time!
Many times, women have to measure how they express themselves, how they dress, and who they are when they go out to have fun, and we wondered whether having women alone in a space dedicated exclusively to their joy, freedom and safety could create some rest and create a new energy of freedom.
As part of our conversations around gender, culture, feminism and society here at the Nest, the fierce women of the Nest Collective curated, produced and performed at Strictly Silk—our first gig featuring our all-female DJ lineup: our own Ziggie and DJ Ca$hy from the collective, together with our friends DJ Coco.Em, Shishi, Miss Ray and DJ Vidza. We also took this opportunity to re-engineer our internal work dynamics, and the women of the Nest took over the entire event production and planning (with minimal support and advisory from the men of the Nest :) ). They ensured that all services at the party—from security to décor to catering and the bar—were provided by women, and vendors at the party were also curated from a list of businesses either led or founded by women.
ZUMI, a multimedia brand for the fierce and fashionable woman which focuses on lifestyle, hair, beauty and love, provided media support, and Uber Kenya came on board by providing discount codes for party goers as part of an exploration of safer ride-hailing for Kenyan women.
With this event, we also wanted to support one of the strongest, bravest women we know, Jahmby "Fyah Mummah" Koikai, whom we first worked with on the Tuko Macho webseries (one of the most incredible experiences we've been through as a collective). She had the starring role of Mwarabu. For years, Jahmby has been dealing with thoracic endometriosis, a little known illness which has been debilitating to so many women across the globe. She's been undergoing several difficult treatments, and needs Ksh 1 million to complete the final phase of her treatment. We were able to raise Ksh 100,000 through ticket sales and direct donations that will all go towards Jahmby Koikai's healthcare costs.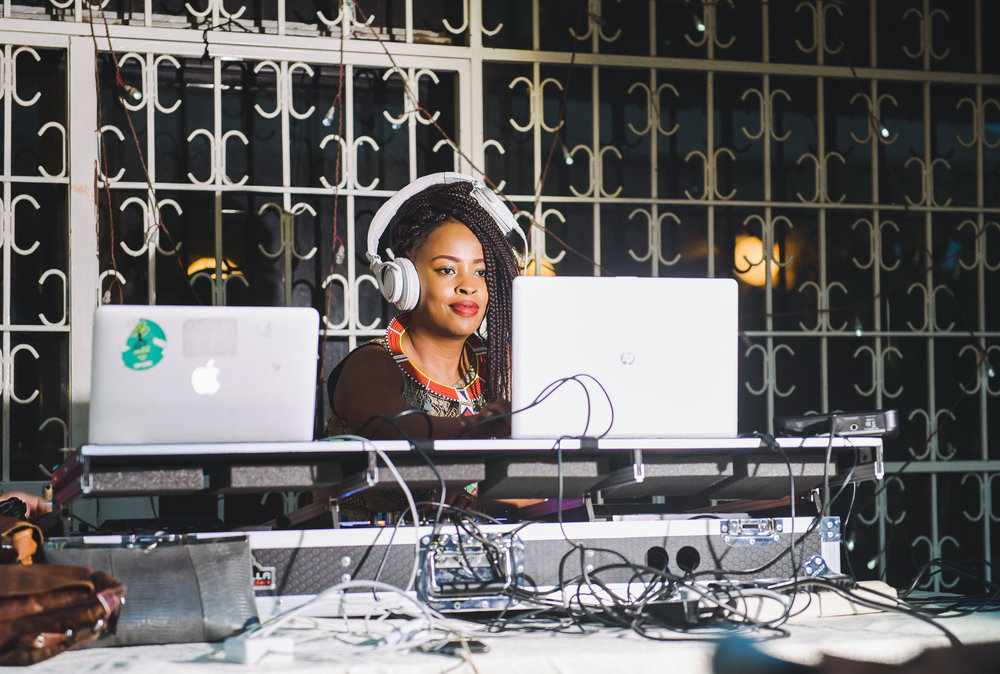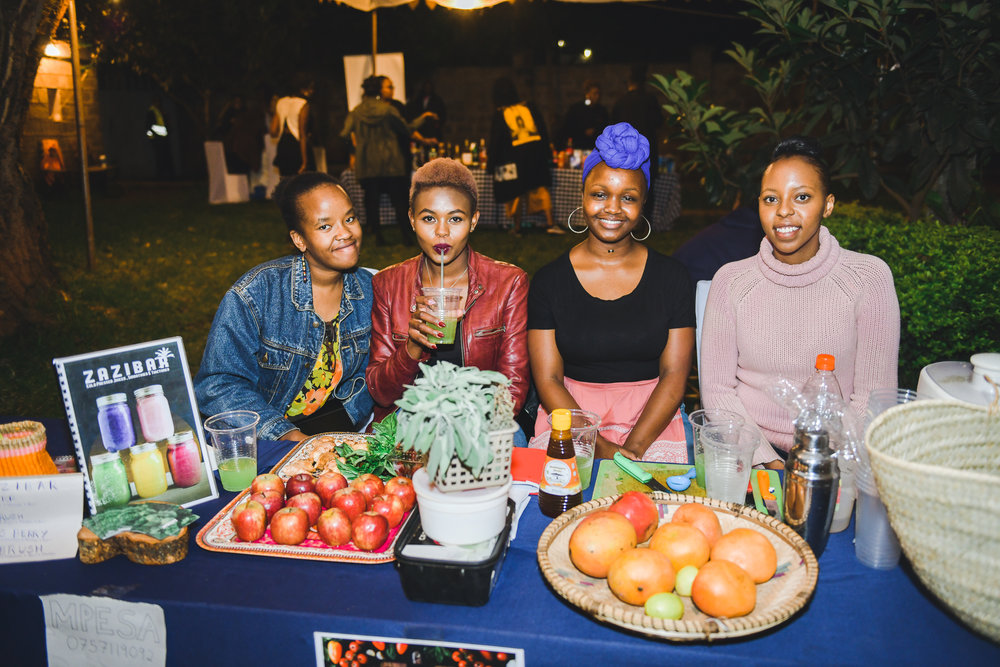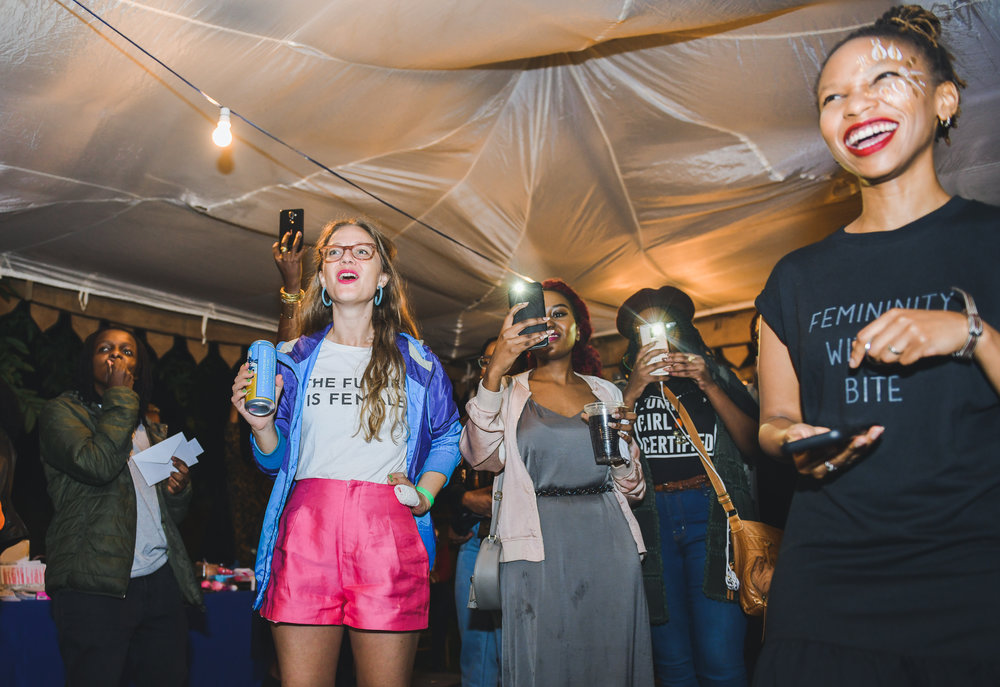 The Nest Collective would like to thank:
Special thanks go to our own Ziggie and DJ Ca$hy, as well as to DJ Coco Em, Shishi, DJ Vidza and Miss Ray - the 6-strong squad of incredible women DJs who all made the night come alive and kept us dancing till after midnight. Many thanks to our lovely vendors that all brought something special to the event: Terra Cold Pressed Juice (fresh juice), Fresh & More (venue, catering and bar), Naddya of Sunflower Pictures (live illustrations), Lindsay of ah_this (body painting), Olive & Annie (jewelry), Gspot Kenya (pleasure merchants and advocates) and ZAZI Bar (alkaline juice cocktails). An eternal shout-out goes to Joan who fixed the lights during the event, and Wanjeri Gakuru, the new Managing Editor at Jalada, who bought the gooiest, most chocolatey cake to share with us all!
To our partners: RFSU for supporting the entire Sweet and Sawa project, ZUMI, our media partner, who know how to work and party equally hard - thank you. We would also like to thank Uber for providing the STRICTLYSILK discount code to all party goers, all our women bouncers, APs and security guards who held the fort, as well as Ivy and Joan who manned the Mookh desk for ticketing. We're also super grateful for 910 James Gichuru Road for being such a wonderful venue. Lyra Aoko (photography) and Bo Muigai (videographer) thank you for capturing the beautiful Strictly Silk memories.
A bigger and better second edition of Strictly Silk is most definitely loading!